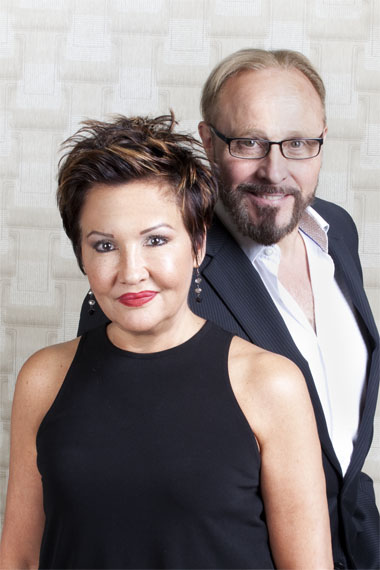 Welcome! And thank you for visiting JaViv Uptown Hair4ce...
The name "JaViv" represents the partnership that John Anthony and Vivian Marinucci have created over the last 25+ years of marriage and hands-on experience in the beauty industry. We are the most established and recognizable stylists in Cleveland, educated from many of the world's most prestigious salon academies, boasting several years with extensive experience as Artistic Director and advanced techniques in well-rounded hairdressing skills, including hair color and cutting.
Our work has been published in local, national and international magazines all over the world, including editorials in Cleveland Magazine, Northern Ohio Live, Cleveland Plain Dealer and Jstyle Magazine. We have appeared live hundreds of times on Cleveland-based television stations and therein have become local authorities on the latest hair techniques. Also named Cleveland Magazine's "Best in Cleveland" TWICE!
Our intimate second-story studio mimics many of those found in major cities, like New York and Chicago. "Uptown" refers to our swanky loft setting, which overlooks the prestigious Chagrin Boulevard shopping district in Woodmere, Ohio. Along with our extremely talented colleges, we have created a "Hair4ce" in Cleveland that is unlike any other. A new salon with you in mind, operated by stylists that are both personable and passionate about hair. Our promise is to provide the special attention that you and your hair deserve and continually strive to gratify your beauty needs. The only thing left is YOU!
We are very excited to offer you the JaViv Uptown Hair4ce experience! Call to schedule an appointment today at 216-245-6745.