We use and sell the BEST Products
R+Co (ROGUE & Company)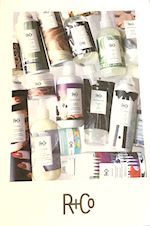 Unique functional products, one-of-a-kind true category killers to make doing your hair fun. They make your job easier, and enhance your relationship with your hair. Included in the HOME CARE PRODUCT LINE is every single product that you will need for your hair. And each of those products embodies experimentation, design, artistry, passion and curiosity. It truly is a pro shop!

A think tank of top editorial and salon stylists and educators, making sure that there is more than one viewpoint on everything.

Cleansing, Conditioning, Styling, & Finishing has never been easier.

R+Co: The Culture of Hairdressing. A "super group" that has come together to make a super line of products and to share the collective knowledge garnered over a combined century of hairdressing.

So thanks for going rogue with us. It's going to be a lot of fun.
Aquage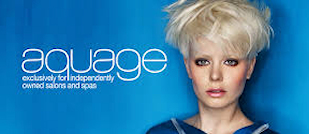 A designer collection of professional priming, styling, thermalizing, texturizing and finishing haircare products.
Redken

Redken is known for providing inspiring, fashion-forward and innovative products and services and an industry-leading education platform to the professional industry for more than 50 years. The leader in the US, Redken brings NYC style and creativity to the worldwide salon community with a commitment to help every salon professional "learn, earn and live better." We use and recommend Redken Hair color, Haircare & Hair Styling Products.
Keratin Complex


Conventional straighteners or relaxers may break the protein bonds within the hair's structure, causing each strand to reform into a permanently straight shape. Keratin Complex's revolutionary technology does not break the hair's bonds, instead delivering the versatility of smoother, healthier-looking hair that can be styled wavy or straight as desired. Keratin Complex's signature keratin works effectively on all hair types in regular or express treatments. Our unique Smoothing Therapy treatments contain high concentrations of keratin that penetrate throughout the hair structure, and then are sealed within the cortex to repair damage.
Goldwell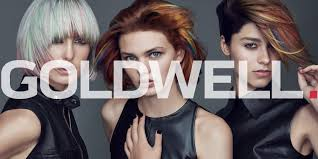 We think stylist. So we know that only a stylist-exclusive brand that meets all our professional needs can help us reach your goals. A full portfolio for stunning results. Including innovative tools for superior agility, technical advances that streamline our work and service concepts that make our clients happy. Holistic color system that gives you unlimited possibilities. From high-performance permanent color to gentle toning's, gets you everything for beautiful and easy to create color results. Just the way you love it. The secret of every outstanding look, professional care products that complement our service. Healthy, shiny hair is the best advertising our clients can carry out of your salon. Strong hold or natural structure – the possibilities are endless. Underline your personality and right styling products – to recreate beautiful styles at home.
Olaplex

Cosmopolitan, July 30,2015 - "Olaplex: the new salon wonder-treatment that ACTUALLY fixes damaged hair. The brainchild of scientists, which can transform brittle and broken hair. Imagine if you could prevent your hair from breaking and repair damaged strands by linking the bonds back together again? Well the Holy Grail has happened. It's thanks to a treatment called Olaplex and it's got nothing to do with big hair brands and everything to do with science. Especially beneficial for chemically colored hair, it has the potential to restore the health of all damaged hair types given that hair bonds are broken during thermal, mechanical and chemical services. Ask for it (nay, DEMAND it) as an 'add-on' service the next time you visit. It pretty much guarantees that your locks will feel softer and look stronger."
Malibu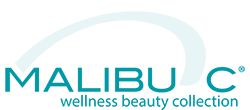 Malibu C's 100% Vegan Wellness Hair Care Collection is Cruelty-Free, Made in the USA, and Formulated Without: Gluten, Parabens and Sulfates. Malibu C offers a customized Wellness Hair Care Regimen for every hair type. What most people don't realize is what is hiding in your shower water is often the culprit of many common and severe issues for the hair, scalp and skin. Over 85% of the country is shampooing in hard water, which is packed with minerals and harsh chemicals that wreak major havoc on the hair, scalp and skin and can even serve as a trigger for many conditions. this can trigger issues such as hair color fading, poor gray coverage, brassy blondes, muddy or ashy hues, hair that lacks movement or body/bounce, lackluster locks, highlights that seem to "disappear" just a couple weeks after leaving the salon, just to name a few. Luckily the Malibu C Wellness Hair Care Remedies have the ability to rectify all of the issues, and more!